Momofuku Ando and the Story of Instant Noodles
The story of the invention of instant noodles, the growth of this new industry, and the value of intellectual property are displayed graphically and chronologically. Experience this interactive exhibit that follows the achievements of Momofuku Ando, a man who dedicated his life to the creation of a new food culture.
Location :
CUPNOODLES MUSEUM OSAKA IKEDA 1F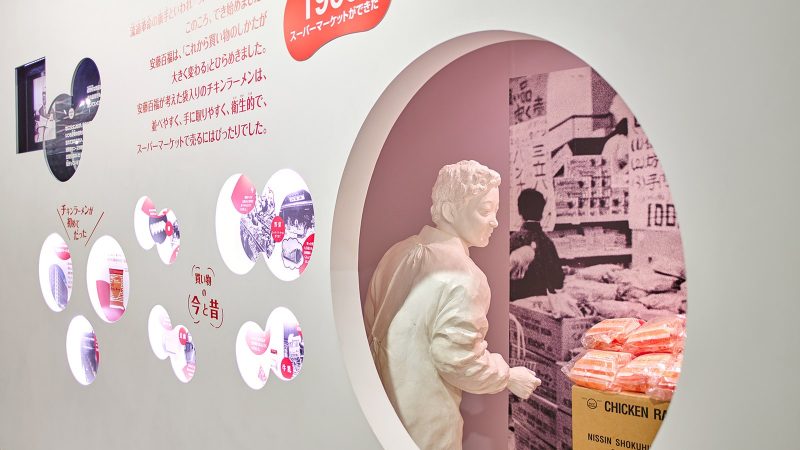 Through rare objects and photos from the period, experience a vivid, graphical look at the eventful life of Momofuku Ando.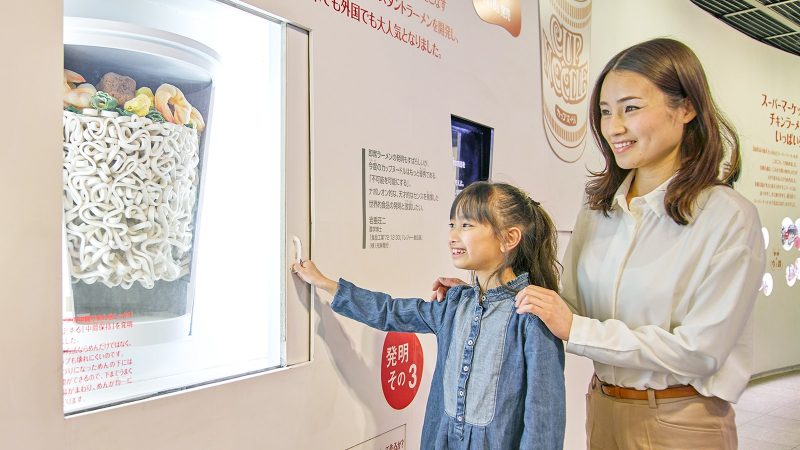 Even children can will enjoy turning handles and opening doors on the interactive walls of the Exhibition Hall.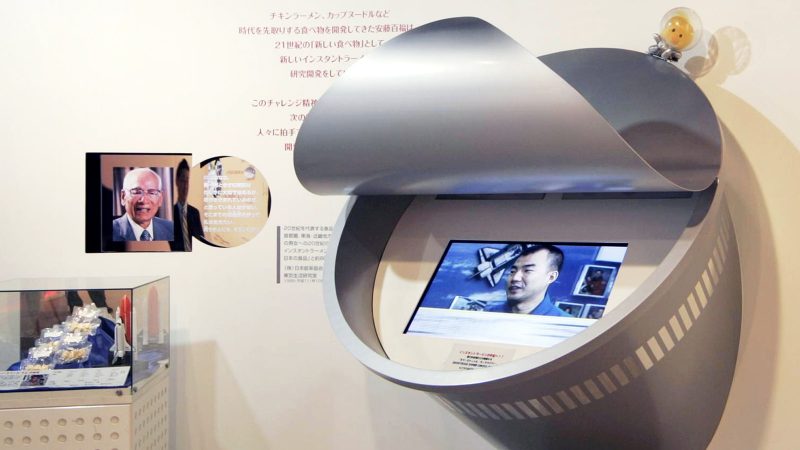 There's an actual vacuum pack of Space Ramen, the instant noodles developed for consumption in outer space and carried on the Space Shuttle Discovery—the first of its kind in outer space!
Exhibitions & Attractions