This exhibit displays the instant noodles lineup that started with Chicken Ramen. Approximately 800 product packages shows how a single product introduced more than a half-century ago grew into a global dietary culture.
Location :
CUPNOODLES MUSEUM OSAKA IKEDA 1F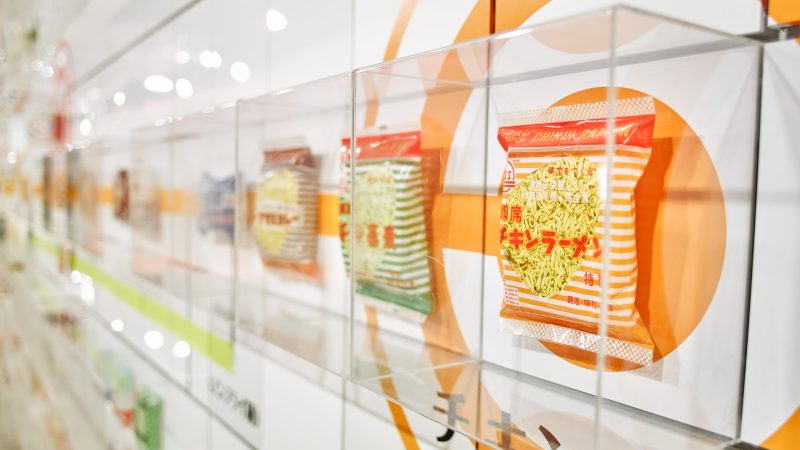 About 100 billion servings of instant noodles are consumed every year around the world. Every one of these servings can trace its roots back to the Chicken Ramen invented by Momofuku Ando in 1958.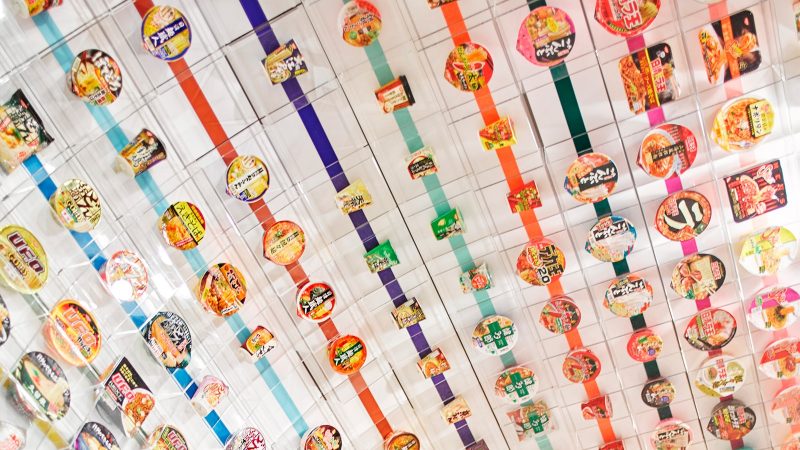 Successive generations of products hover above your head and surround you in this homage to instant noodles' march of time.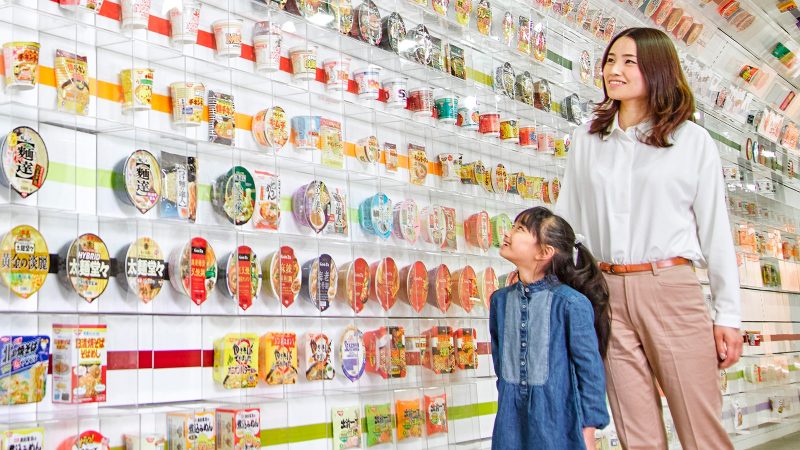 See rare products from the past. Take a trip down memory lane as you search for a favorite instant noodles package from your past.
Exhibitions & Attractions