CUPNOODLES Marble Coaster
In a window display, 4,000 marbles slide along a course that is made to look like a factory. Enjoy the speed of the sliding marbles and the numerous gizmos along the course.
Location :
CUPNOODLES MUSEUM YOKOHAMA 1F (Display Window Facing Kokusai Odori Blvd.)
Operation hours :
10:00 – 18:00 (museum holidays excluded)
The attraction may be stopped without prior notice due to reasons such as maintenance.
You do not need a ticket to look at the window display.
Watch the CUPNOODLES Marble Coaster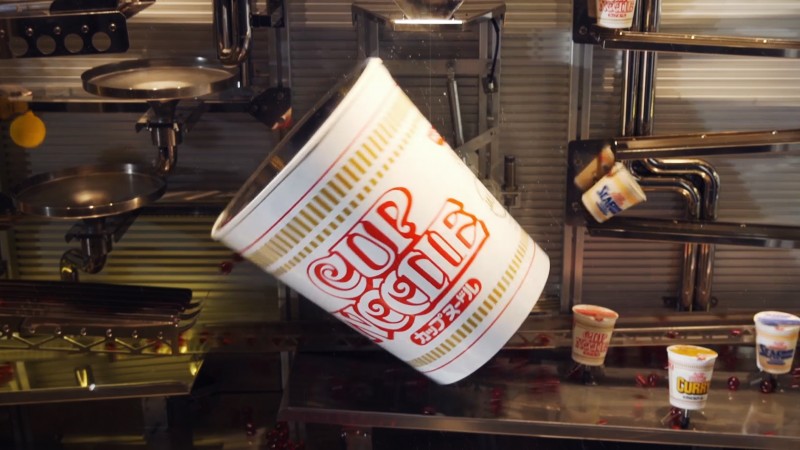 The big CUPNOODLES in the middle of the lane falls every three minutes, allowing a large number of marbles to flow out at once.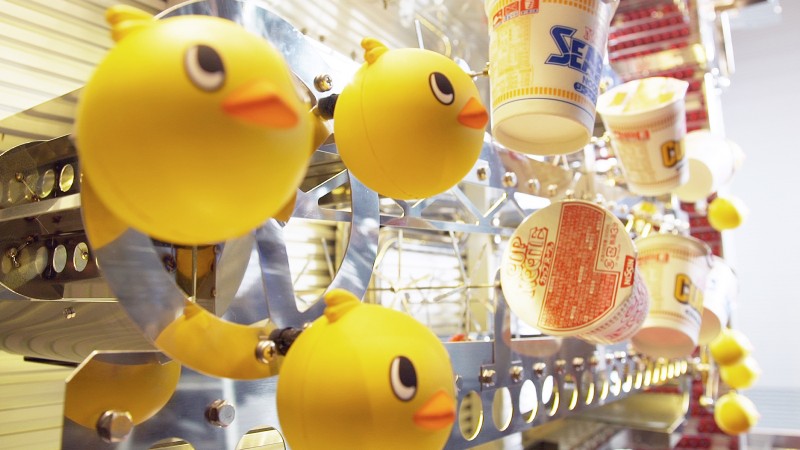 Hiyokochan (small chicken mascot) and CUPNOODLES in the lane entertain viewers with a variety of movements.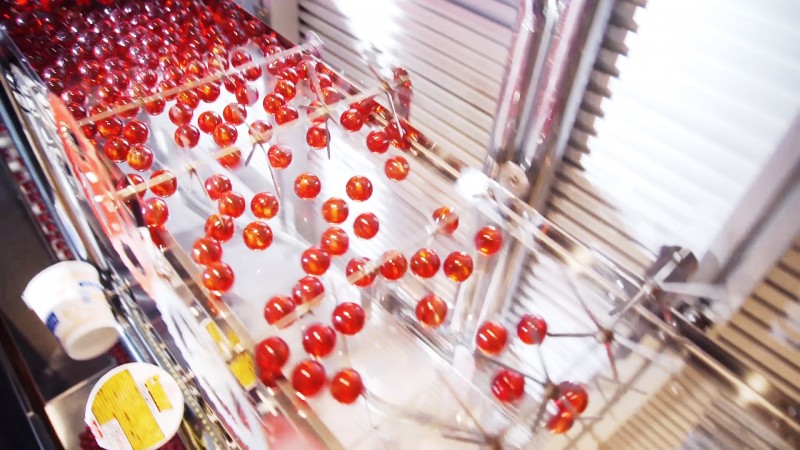 There are 4,000 shining red marbles. As the sun goes down and the lights turn on, the marbles appear even brighter.
Exhibitions & Attractions