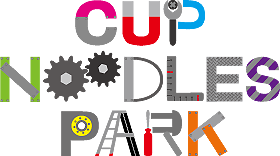 CUPNOODLES Park
Paid service

Age restrictions

Height restrictions
Experience the CUPNOODLES manufacturing process at this interactive attraction. Children see CUPNOODLES from the noodle's point of view and have fun learning about the entire CUPNOODLES manufacturing process, from making the noodles to shipping them out.
Location :
CUPNOODLES MUSEUM YOKOHAMA 4F
Opening hours :
10:30 – 17:30 (reception closes at 17:00)
Participation fee :
Sessions are scheduled in 30 minute time slots: 500 yen (tax included)
Activity time is 25 minutes
Who may participant :
Children from three years of age through elementary school age and at least 90cm tall.
Look inside the CUPNOODLES Park!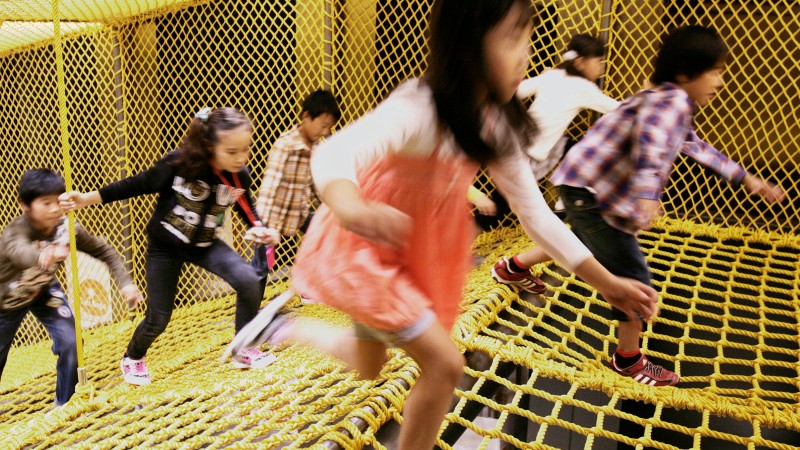 Noodle Net
Climb the yellow net on the noodle-making machine, and you will have the strange feeling that you have become a noodle and are being stretched.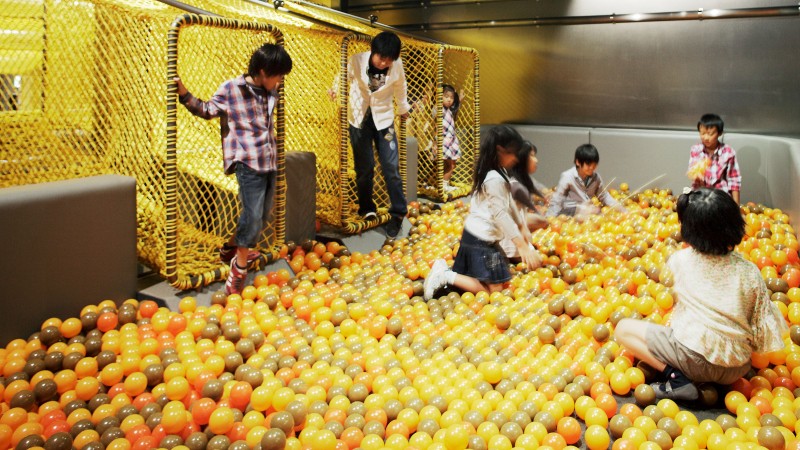 Seasoning Pool
The pool of balls represents the process of seasoning noodles with the soup. Season yourself well by swimming in the pool of balls that is designed to look like soup.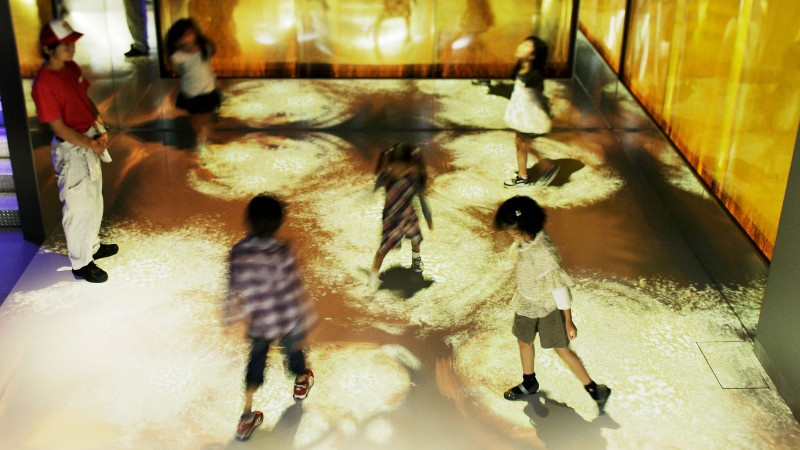 Virtual Fryer
Virtually experience the flash frying method by frying "noodles" in oil. Enter the orange-colored frying oil and bubbles appear beneath your feet.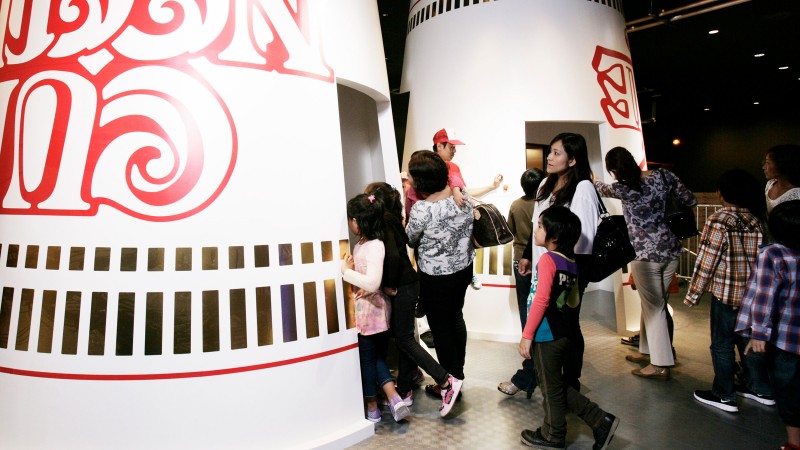 Inverted Tunnel
Experience the counterintuitive idea of placing a cup on noodles instead of putting noodles in a cup. You will lose your sense of balance in this mysterious space.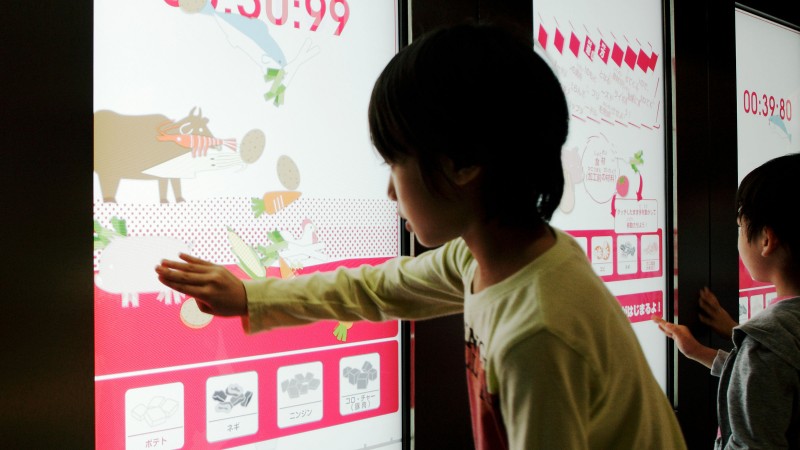 Topping Catch
Using the touch panel, catch the CUPNOODLES toppings on the monitor and add them to a cup. Can you add all of the toppings into the cup within the time limit!?
Casing Slider
Once all of the toppings have been added, the CUPNOODLES is finally complete. When it is ready for shipping, go down the slide surrounded by cardboard boxes.
Notes
Visitors assume personal responsibility while enjoying this attraction. Please exercise thorough safety self-management.

Do not wear sandals, high-heeled shoes, leather boots or any other shoes that are slippery or come off easily in the CUPNOODLES Park.
Children from three years of age through preschool age must be accompanied by an adult.


Pre-school–aged children are required to be accompanied by a caretaker to enter the attraction. For safety concerns, pregnant women are kindly asked to refrain from entering the CUPNOODLES Park to accompany their child. Children under 3 years old are not allowed to enter the attraction, even accompanied by a caretaker.
Exhibitions & Attractions