The life of Momofuku Ando is presented in an expansive 58-meter long panorama that combines images from his life and times and endearing illustrations. Linked to the Creative Thinking Boxes inspired by Momofuku's six key ideas, you can follow the footsteps of an entire life dedicated to the idea of creating food.
Location :
CUPNOODLES MUSEUM YOKOHAMA 2F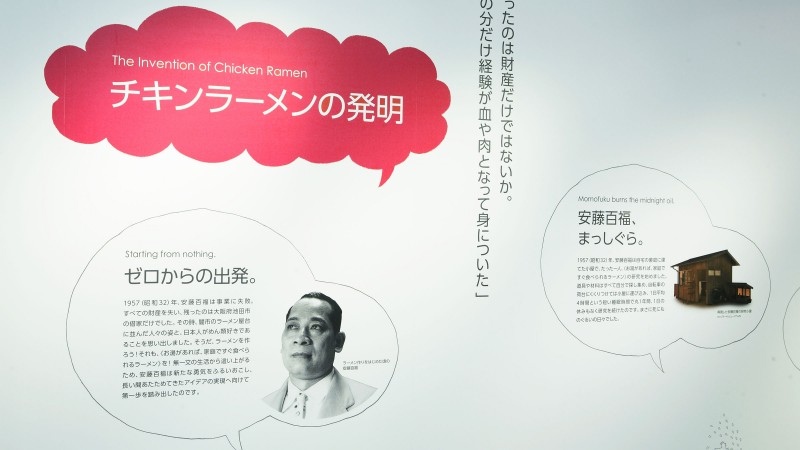 Throughout his life, Momofuku Ando consistently thought creatively and never quit until he achieved his goal. Learn his message of creativity and passion.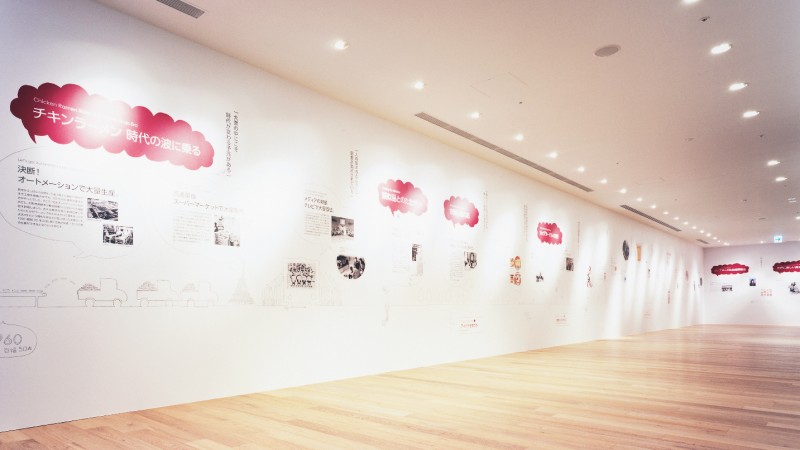 With Momofuku Ando's sayings and a wealth of images, this presentation captures his transcendental life. It is also linked with the keywords of the Creative Thinking Boxes.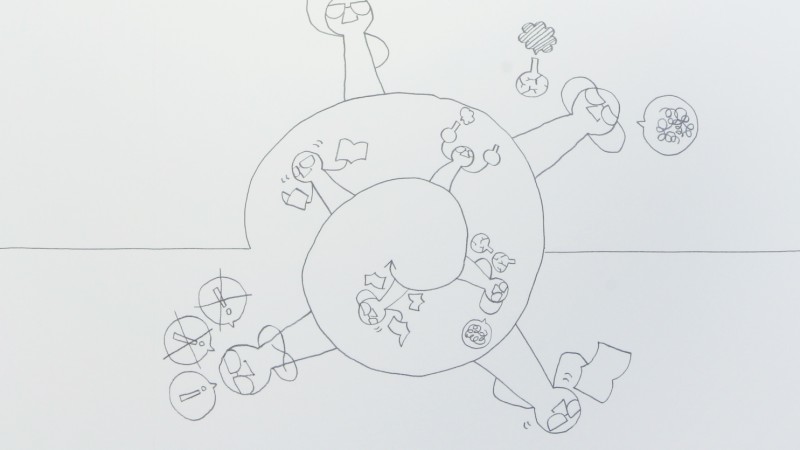 Displayed at a height appropriate for children, illustrations by designer Oki Sato present an endearing and humorous introduction to various episodes of Momofuku Ando's life.
Exhibitions & Attractions
Make Chicken Ramen by hand in the factory. Enjoy the entire process of kneading, spreading, steaming and seasoning the wheat flour and drying it with the flash frying method.


Create your own completely original CUPNOODLES package, which is unavailable anywhere else in the world. For the cup that you design, select your favorite soup from among four varieties as well as four toppings from among 12 varieties.


The huge athletic facility offers the virtual experience of being a noodle in a huge factory, and going through the entire manufacturing process from making the noodles to shipping them.